Here is my preliminary salvo for the village of Kyarovsk, some visual aids to help the players wrap their minds around the Hoth-like environment: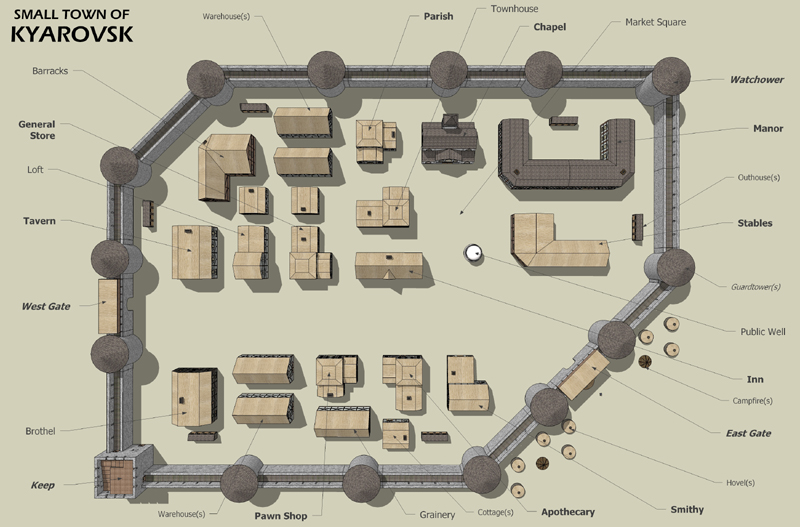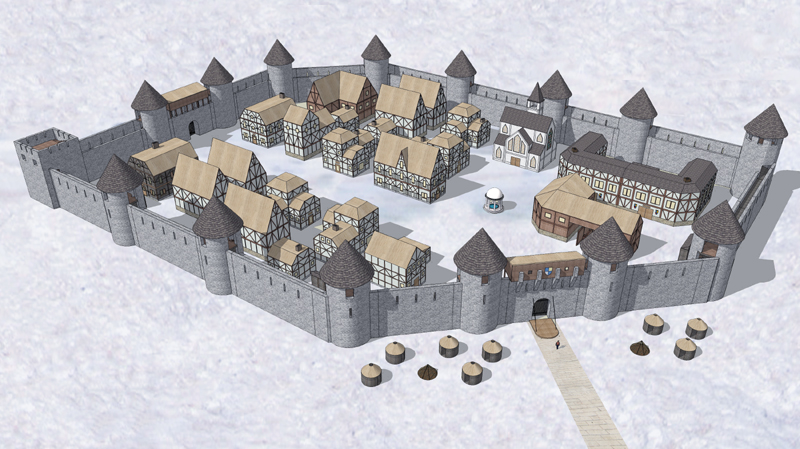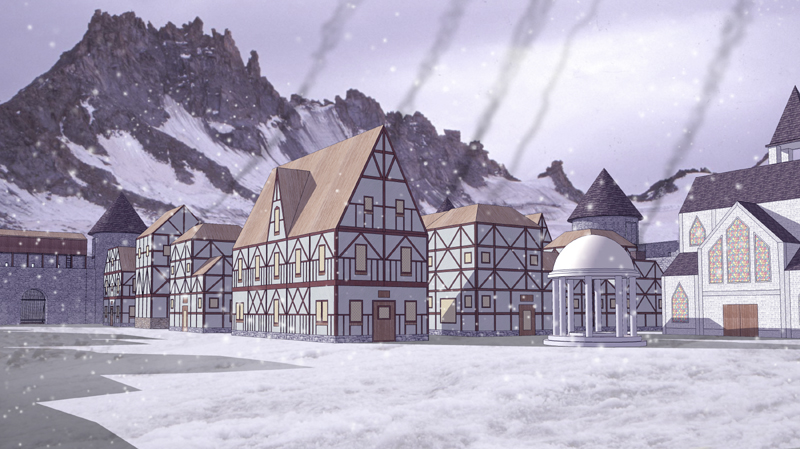 Are you like me? Do you play your game at 1/2 inch scale and have to make proprietary paper counters/miniatures for every adventure? OK, so you're probably not like me. But here are the "New Monsters" that I had to make counters for this time around: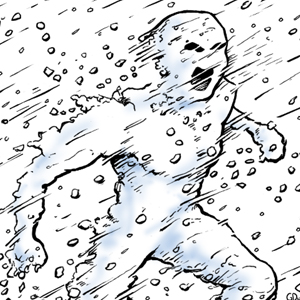 Driftman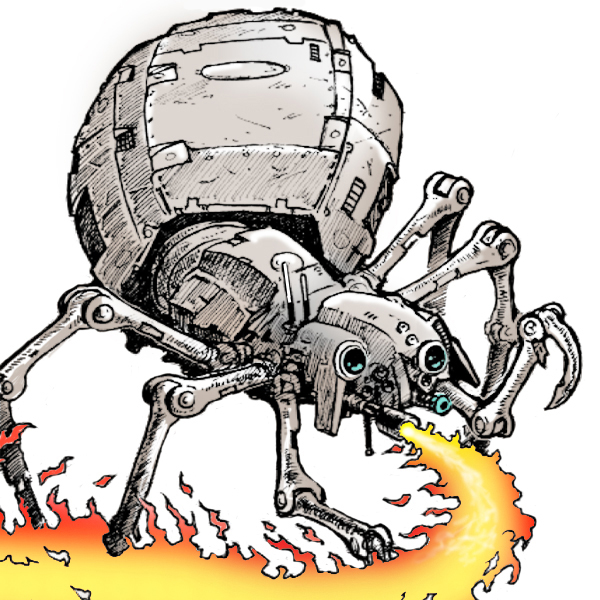 Iron Spider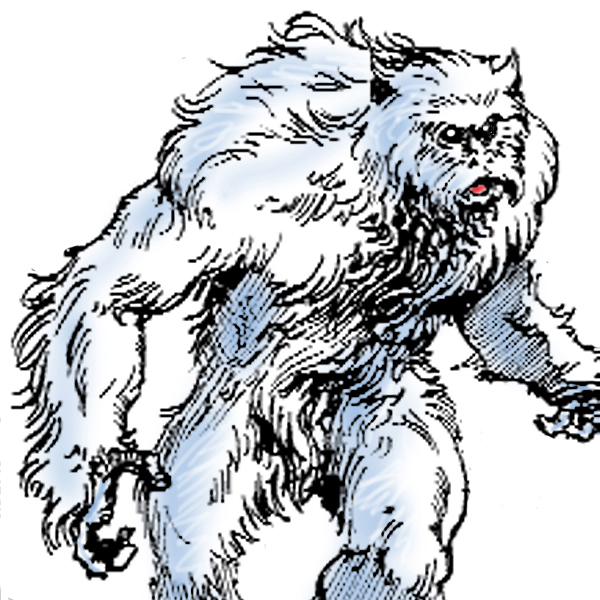 Primitive Kra-dhan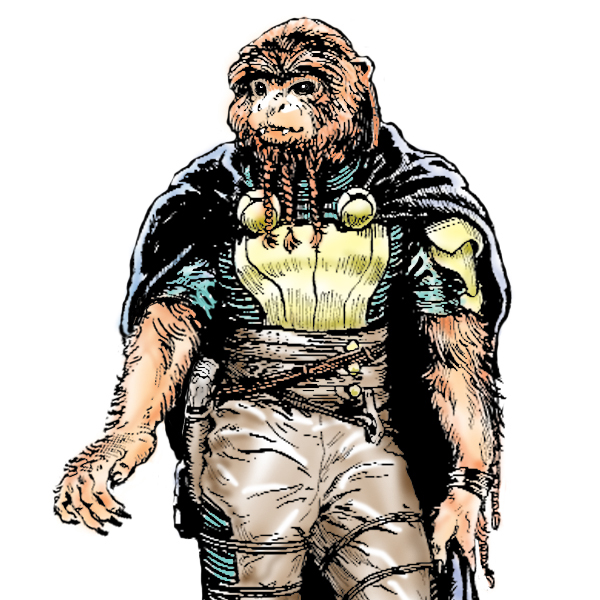 Advanced Kra-dhan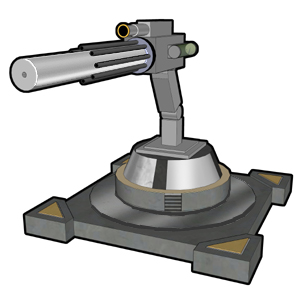 Laser Turret
As you can see, all I did was import the original PDF artwork into Photoshop and then colored it up in true "Firey Dragon" counter style (except for the Laser Turret, which was modeled entirely in SketchUp).
I don't really plan to map any of the snowy canyons leading up to the
Talons
in SketchUp, but I will eventually model the Kra-dhan ship to render some nice side views/cross sections. Stay tuned!