We're putting things in order over at Fantasy Grounds. Starting with the letter A…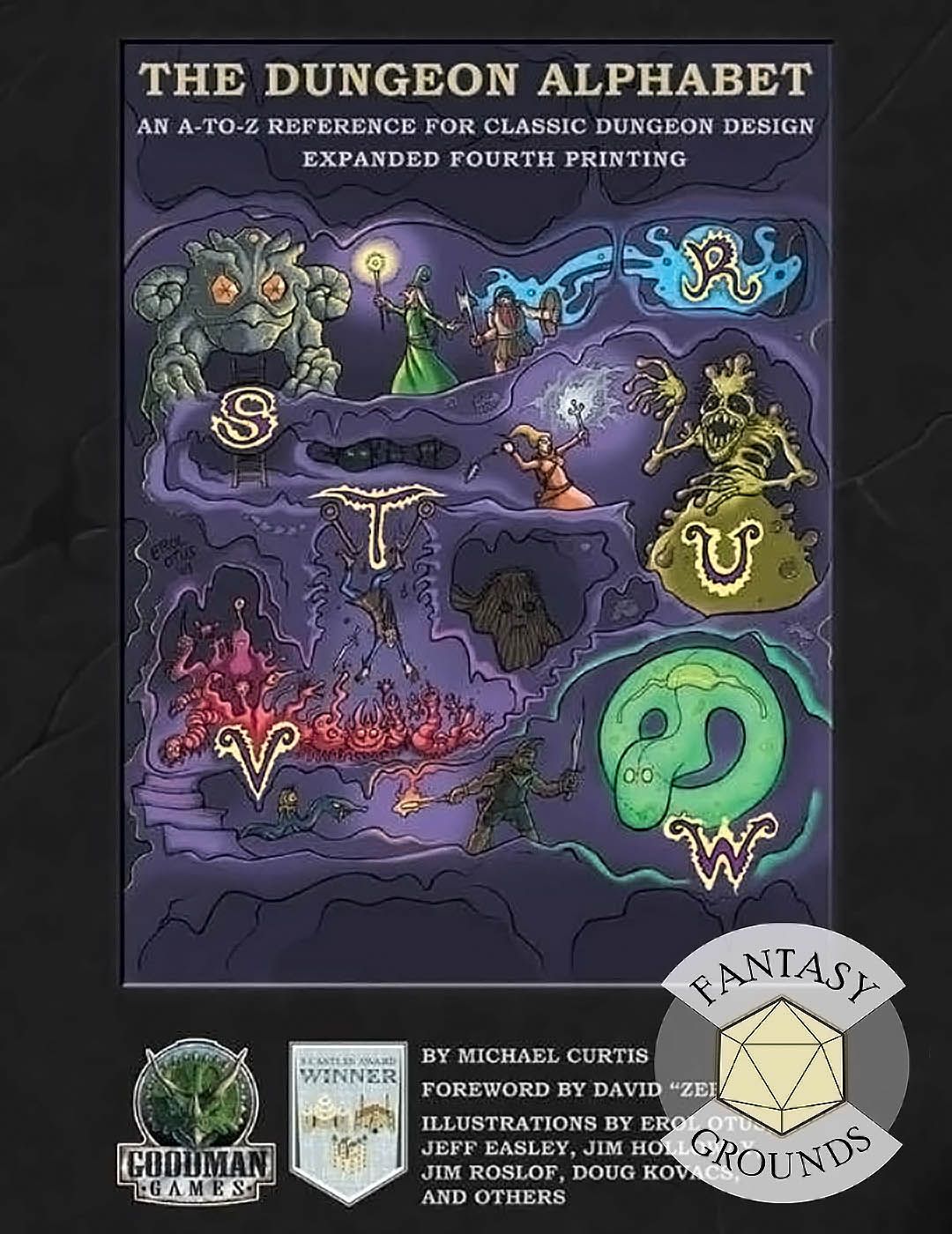 That's right, the hugely popular Dungeon Alphabet is now available over on Fantasy Grounds! This system-neutral book lets gamemasters work their way through a dungeon, detailing it out letter by letter to give their creation wonderful essence.
A is for Altar, B is for Books, and C is for Caves: The Dungeon Alphabet has advice, hints, and randomized tables that bring new life to your adventures.
The entries are accompanied by outstanding art from classic fantasy illustrators and are compatible with all fantasy role-playing games. The Fantasy Grounds release features art by Russ Nicholson, Jeff Easley, Jim Holloway, Peter Mullen, Michael Wilson, and Brad McDevitt.
It's a cornucopia of flavor for your game, spicing up every room with the great details to bring things to life. Plus, we provide you with a starter map to help generate an adventure on the fly!
So head on over to Fantasy Grounds to grab your copy today! Your players will thank you. Your monsters will thank you. And your dungeon will thank you.
And be sure to check out the entire Goodman Games catalog on Fantasy Grounds!